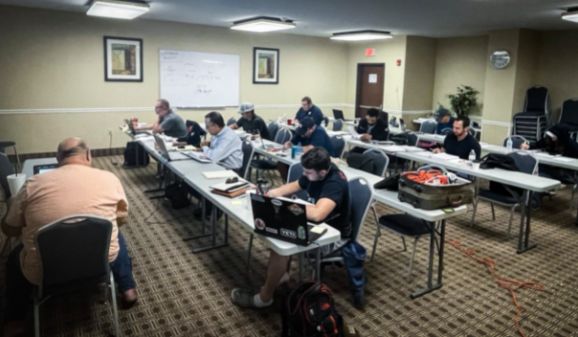 Pro-Surve Technical Services hosts several API Training/prep courses to get you ready for your individual certificate exam. Marc McConnell, PhD, PE, a well-known industry expert and corrosion leader conducts. Five and a half days of instruction and study from an instructor who used to be involved with writing the API RP's & Standards.
Marc's API courses are so helpful that the pass rate of individuals who take his instruction course and then the ICP exam is 90%. Marc offers instruction for two ICP exams, API 580 Risked-based Inspection and API 571 Damage Mechanisms affecting equipment in refinery industry.
Most students of the course use the material they learned all throughout their careers in the industry. Not only will you learn a full understanding of the API document itself, but you will collaborate with fellow classmates on problems they have seen, and approaches took to solve them, increasing your industry network connections.
To take one of our API training courses, like & follow us on Facebook for an announcement!